How does Epcot's Eat to the Beat concert series work? Special guest Mike McKee, drummer for the incredible band Delta Rae, explains the whole thing… and geeks out about all things Disney Parks too.
Join as Mike and Aaron talk about:
Eat to the Beat bookings
How the bands pick the songs for such short sets
The subtle ways in which Disney's commitment to storytelling influences the band's own projects
Mike's "Disney fan origin story"
The current state of Disney theme parks
Much more!
Plus: Celebrate Halloween with an encore presentation of Zip-A-Dee-Doo-Pod's Disney Villains musical montage!
Be sure to visit Epcot on November 4, 5, or 6 and see Delta Rae rock the American Adventure! 
Order your copy of Aaron's two brand-new books, HOCUS POCUS in Focus: The Thinking Fan's Guide to Disney's Halloween Classic and The Thinking Fan's Guide to Walt Disney World: Epcot.
Total runtime – 1 hour, 21 minutes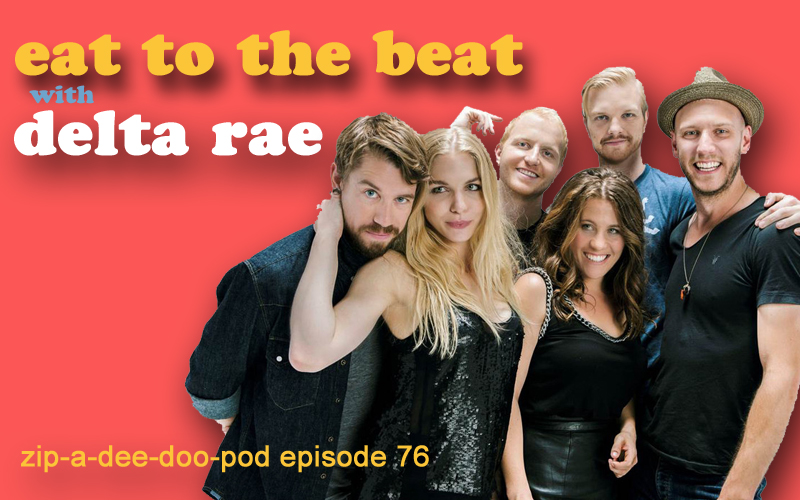 Thanks for listening! Be sure to leave a quick review on iTunes!
AS HEARD IN THE SHOW
• Epcot's 2016 Eat to the Beat concert schedule
• Aaron's Delta Rae song recommendations: "Bottom of the River," "Morning Comes," "Dance in the Graveyards," "Scared," "Chasing Twisters," "My Whole Life Long," and "All Good People" 
• Delta Rae's first album, Carry the Fire, and newest album, After It All
• Order signed (and discounted) bundles of Aaron's three books
• Get Hocus Pocus in Focus on Amazon
• Disney DNA Podcast – Episode 44
• Behind the Magic Podcast – Season 3, Episode 47
• The Blake and Sal Show – Interview
Find more about the show at the brand-new official website: https://www.aaronwallaceonline.com
SUPPORT THE SHOW

Please leave a written review for Zip-A-Dee-Doo-Pod on iTunes!
Have you read one of Aaron's books? Please leave a review on Amazon!
Please "like" the show's Facebook page! www.facebook.com/zipadeedoopod
While you're there, "like" The Thinking Fan's Guide on Facebook too! www.facebook.com/thinkingdisney
CONTACT THE SHOW

Send comments, questions, and feedback to podcast@aaronwallaceonline.com — or you can record yourself on an audio file and email that in too! 
Follow Aaron and the show on Twitter! http://www.twitter.com/aaronspod
ADDITIONAL INFORMATION
Zip-A-Dee-Doo-Pod is an official member of The Disney Podcast Network. http://www.thedpn.com
Music copyright The Walt Disney Company; Disney Music Group, etc. Original content copyright Aaron Wallace. Zip-A-Dee-Doo-Pod is an unofficial fan podcast and is not authorized by, reviewed by, or affiliated with The Walt Disney Company, its affiliates, or subsidiaries. For more information, visit www.aaronwallaceonline.com.