The best and worst of Shanghai Disneyland, from bad guest behavior (public poo!) to E-ticket rides that blow the U.S. out of the water. Aaron looks back on his trip with a review of all 6 lands + a Top 10 Attractions Countdown…
NOTE: Files downloaded during the first three hours of availability suffer from dropped audio late in the episode (the 1:23:30 mark, just before the #1 spot reveal). The problem is now resolved. Apologies for the inconvenience! 
Total runtime – 1 hour, 38 minutes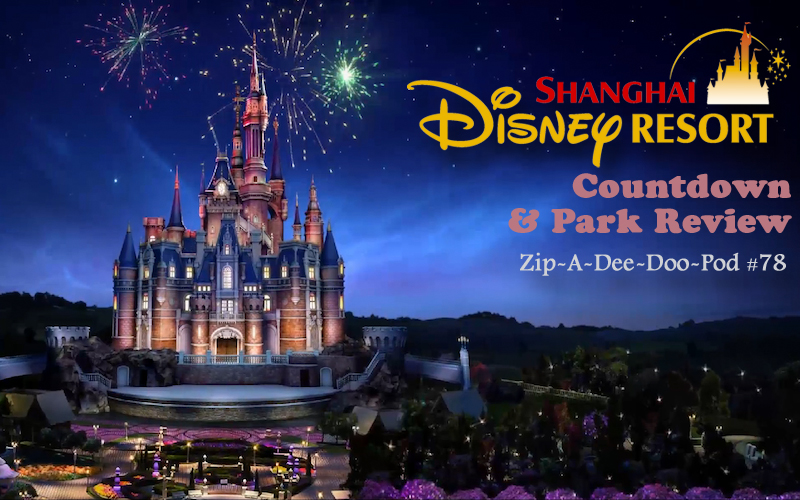 Thanks for listening! Spread the word!
Stay up to date with the show's brand-new newsletter. Sign up at www.aaronwallaceonline.com
AS HEARD IN THE SHOW
• Aaron's newest book, The Thinking Fan's Guide to Walt Disney World: Epcot, is now available! Get it on Amazon or order a signed copy (or book bundle) here!
• Dizney Coast to Coast (New format for Season 4)
• Unlocking the Magic Live (On Facebook Live)
SUPPORT THE SHOW
Please leave a written review for Zip-A-Dee-Doo-Pod on iTunes!
Have you read one of Aaron's books? Leave a review on Amazon!
Be sure to "like" Zip-A-Dee-Doo-Pod on Facebook!
While you're there, "like" The Thinking Fan's Guide on Facebook too!
CONTACT THE SHOW

Send comments, questions, and feedback to podcast@aaronwallaceonline.com — or you can record an audio file and email it in! 
Follow Aaron and the show on Twitter!
ADDITIONAL INFORMATION
Zip-A-Dee-Doo-Pod is an official member of The Disney Podcast Network. http://www.thedpn.com
Music copyright The Walt Disney Company; Disney Music Group, etc., unless otherwise noted. Original content copyright Aaron Wallace. Zip-A-Dee-Doo-Pod is an unofficial fan podcast and is not authorized by, reviewed by, or affiliated with The Walt Disney Company, its affiliates, or subsidiaries. For more information, visit www.aaronwallaceonline.com.