Universal Orlando just announced a major expansion to its Wizarding World of Harry Potter: Diagon Alley! Find out why Disney fans lashed out at Walt Disney World AND at Aaron this week after the news broke. Is Universal wiping the floor with Disney thanks to Harry Potter?
PLUS: What are the best ways to celebrate Mother's Day the Disney Way?
AND: Aaron's brief report from Merida's official coronation ceremony  in Magic Kingdom!
• As heard in the show: Aaron's book, The Thinking Fan's Guide to Walt Disney World: Magic Kingdom, is now available on paperback and as an eBook!
• Join Aaron for a book signing at Books-A-Million in Gastonia, NC at 1 p.m. (Eastern) on 5/19/13!
• Join Aaron and Matt theEsquire (from Mouse Droppings and The Hub) for a live podcast performance in Magic Kingdom on 24-Hour Day from 5/24-25/13!
Total runtime – 46 minutes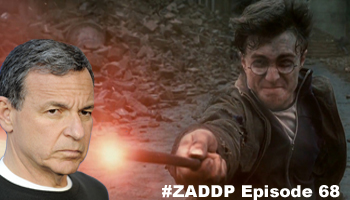 Thanks for listening! Be sure to leave a quick review on iTunes!
Find more about the show at the official website: https://www.aaronwallaceonline.com
Be sure to listen to Aaron on another fun, unofficial Disney show, "The Hub Podcast": http://thehubpodcast.com
Aaron joins The Disneyland Gazette for a countdown of 51 Disney Animated Classics almost every week, continuing into 2013!
Send comments, questions, and feedback to podcast@aaronwallaceonline.com — or call the show's phone line and leave a voicemail! (224) 366-7631 … that's (224) 366-DOO-POD1 — You can record yourself on an audio file and email that in too! A new mailbag show is on the horizon!
Follow Aaron and the show on Twitter! http://www.twitter.com/aaronspod
Please "like" the show's Facebook page! http://www.facebook.com/zipadeedoopod
Zip-A-Dee-Doo-Pod is an official member of The Disney Podcast Network. http://www.thedpn.com