The third and final installment in Aaron's epic trip report from his month-long vacation celebration in August 2010. ***Headphones recommended for binaural recordings!*** Featuring:
• Saratoga Springs resort: a chance encounter and a lunch review
• The scariest ride in Walt Disney World (not what you think!)
• Universal Studios Orlando: an overview, history, trip report, and review
• First time entering The Wizarding World of Harry Potter
• Aerosmith, Maroon 5, Kris Allen, and Mary Poppins on stage
• A "What Will You Celebrate?" Meal at Tony's Town Square Restaurant
• Aaron's first solo foray into a Disney park
• Sid Cahuenga's Disney Movie / Parks Trivia from Hollywood Studios
• Disneyland book review: Lots to Do in Line
• ZADDP's first (and likely last) "Car-eoke" segment… Aaron sings Disney songs in his car. Lots of them. (Apologies in advance).
• Much more!
Total runtime – 1 hour, 41 minutes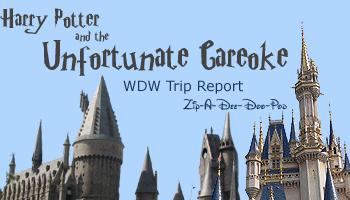 Thanks for listening! Be sure to leave a quick review on iTunes!
Find more about the show at the official website: https://www.aaronwallaceonline.com
Be sure to listen to Aaron on another fun, unofficial Disney podcast, "The Hub": http://thehubpodcast.com
Aaron joins The Disneyland Gazette every week in 2012, beginning in Issue #106, to count down the 51 Disney Animated Classics!
Send comments, questions, and feedback to podcast@aaronwallaceonline.com — or call the show's phone line and leave a voicemail! (224) 366-7631 … that's (224) 366-DOO-POD1 — You can record yourself on an audio file and email that in too!
Visit "Magic City Mayhem" – http://www.magiccitymayhem.com
Follow Aaron and the show on Twitter! http://www.twitter.com/aaronspod
Please "like" the show's Facebook page! http://www.facebook.com/zipadeedoopod
Aaron's on Tumblr now! http://awallnotawol.tumblr.com
Check back soon for the first ZADDP Disney Music Hall of Fame induction ceremony!
Support the show by making a PayPal donation at https://www.aaronwallaceonline.com
Zip-A-Dee-Doo-Pod is an official member of The Disney Podcast Network. Post at the show forum! http://www.thedpn.com