Part Two of a three-part trip report from Aaron's month-long vacation celebration in August 2010. ***Headphones HIGHLY recommended for in-park audio!*** Featuring:
• An immersive Pirates of the Caribbean experience
• The WORST Carousel of Progress ever!
• The BEST Jungle Cruise ever!
• Summer Nightastic entertainment
• Not buying a car at Test Track
• The winner of the ZADDP Muppets Giveaway
• Much more!
Total runtime – 1 hour, 18 minutes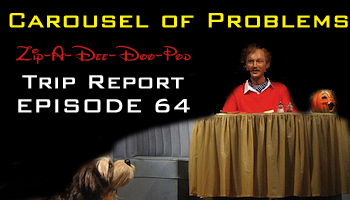 Thanks for listening! Be sure to leave a quick review on iTunes!
Find more about the show at the official website: https://www.aaronwallaceonline.com
Read Aaron's Top 30 Singles of 2011
Be sure to listen to Aaron on another fun, unofficial Disney podcast, "The Hub": http://thehubpodcast.com
Aaron joins The Disneyland Gazette every week in 2012, beginning in Issue #106, to count down the 51 Disney Animated Classics!
Send comments, questions, and feedback to podcast@aaronwallaceonline.com — or call the show's phone line and leave a voicemail! (224) 366-7631 … that's (224) 366-DOO-POD1 — You can record yourself on an audio file and email that in too!
Visit "WaltCast: A Disney Podcast" – http://www.waltcastonline.com
Follow Aaron and the show on Twitter! http://www.twitter.com/aaronspod
Please "like" the show's Facebook page! http://www.facebook.com/zipadeedoopod
Support the show by making a PayPal donation at https://www.aaronwallaceonline.com
Zip-A-Dee-Doo-Pod is an official member of The Disney Podcast Network. Post at the show forum! http://www.thedpn.com