Join
ZADDP
in a look back at every Disney movie released during 2010… reviews, what should have won Oscars, and the emerging Disney trends related to these films. Aaron ranks each movie, counting down to #1.
Some topics of discussion include:
• The future of musicals and fairy tales at Walt Disney Feature Animation
• A look at how the Disney Fairies and DisneyNature brands are performing
• The future of the Jonas Brothers' careers
• A different perspective on Tim Burton's Alice in Wonderland
• Disney's all-time box office #Wins and #Fails in 2010
• Is The Disney Channel racist — or just their Canadian friends? Let's ask Harriet the Spy
• And much, much more!
Movies Featured

• Tangled
• Toy Story 3
• TRON: Legacy
• Secretariat
• Alice in Wonderland
• Camp Rock 2: The Final Jam
• Oceans
• The Crimson Wing: Mystery of the Flamingos
• Prince of Persia: The Sands of Time
• The Sorcerer's Apprentice
• Tinker Bell and the Great Fairy Rescue
• StarStruck
• Day & Night
• 16 Wishes
• Prep & Landing: Operation Secret Santa
• Harriet the Spy: Blog Wars
• High School Musical: O Desafio
• Waking Sleeping Beauty
• And more!
(This episode is mostly spoiler free. A warning is given before the one slight spoiler toward the end of the episode).
Note: This episode mentions that Toy Story 3 is Disney's highest grossing film of all time. What should have been said is that TS3 is Disney's highest grossing animated film. Including live-action, TS3 is Disney's second highest earner, just behind the second Pirates film.
Total runtime – 1 Hour, 30 minutes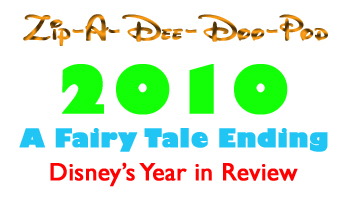 Thanks for listening! Be sure to leave a quick review on iTunes!
Also, be sure to listen to Aaron on another new unofficial Disney podcast, The Hub!
And you can hear Aaron in Issue #65 of The Disneyland Gazette (and in their next 10 episodes too)!
The next ZADDP will be a new Mailbag Show at long last! Send in comments, questions, and feedback now: podcast@aaronwallaceonline.com — or call the show's phone line and leave a voicemail! NEW PHONE NUMBER: (224) 366-7631 …. that's (224) 366-DOO-POD1 … You can also record yourself in an audio file and email it in!
Follow Aaron and the show on Twitter!
Support the show by making a PayPal donation here.
Zip-A-Dee-Doo-Pod is an official member of The Disney Podcast Network. Please post feedback at the show forum! Also, check out the upcoming WestFest event for Disney fans at Disneyland!