Join Aaron and his friend Courtney for a trip report recorded outside at a Starbucks, reflecting on their Spring Break 2010 vacation in Walt Disney World.

Along the way, you'll hear live in-park audio recorded during the trip! — A Zip-A-Dee-Doo-Pod first!

Your host is new to the world of field recording, so the audio quality isn't always the best. Thank you for your patience! We'll get better with time! 


Headphones are HIGHLY recommended!

**This episode is rated PG-13 for some brief language**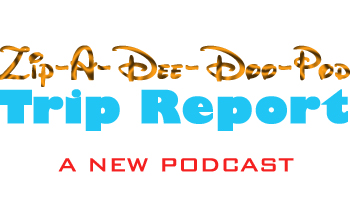 Total runtime – 1 Hour, 19 minutes
Thanks for listening! Be sure to leave a quick review on iTunes!
Find more about the show at the official website: https://www.aaronwallaceonline.com
A new ZADDP Mailbag Show is on the way! Send in comments, questions, and feedback now: podcast@aaronwallaceonline.com — or call the show's phone line and leave a voicemail! NEW PHONE NUMBER: (224) 366-7631 …. that's (224) 366-DOO-POD1
Follow Aaron and the show on Twitter! http://www.twitter.com/aaronspod
Support the show by making a PayPal donation at https://www.aaronwallaceonline.com
Zip-A-Dee-Doo-Pod is an official member of The Disney Podcast Network. Post at the show forum! http://www.thedpn.com