SPOILER WARNING: What follows is more of an informal review (with immediate impressions after an initial viewing, largely recycled from my review on Letterboxd). It is filled with spoilers, so don't keep reading until you've seen the movie.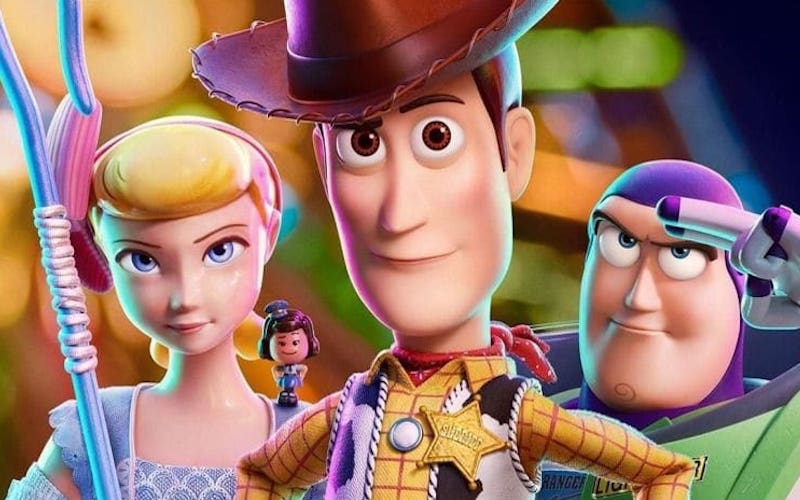 Toy Story 4 may not reach the heights of adventure or emotion its predecessors achieved, but other film series should be so lucky as to have a fourth installment so worth watching. 
New themes, new emotions, new settings, new characters, hearty new laughs… all of them explored in a universe as familiar to us as the blankets on our beds. 
But at the same time, some of this is re-tread ground. We've already seen Woody try to persuade a newcomer that he's a toy, and we've seen him on search-and-rescue missions before. And as Luke Bonanno points out, Randy Newman's cues are largely recycled. I'm persuaded by Jonathan Harvill's point that these things take on new meaning because Woody is essentially alone in them this time and under the weight of an existential crisis (paraphrasing). But watching it for the first time, I did feel the effect of diminishing returns during the first two acts.
However, I find myself intrigued by the movie's darker edges (and even some of the darker visual tones… a few shots adopt something of a 'prestige film' aesthetic). 
There's a more graphic focus on the toys' anatomy than we have seen before, even in comparison to Woody's unthreaded arm in Toy Story 2. Bo's arm breaks right off, dolls' stuffing is pulled out, toys are cut in half, Woody's voice box is torn out from inside him. Milne's Pooh stories do this same thing, but there, the point is to remind us that the characters exist only in Christopher Robin's imagination. The conceit in Toy Story is different. Here, the toys are both real and alive, and Toy Story 4 seems newly interested in exploring the deeper implications of that. Woody and several other toys are starting to question the roles prescribed for them. There's definitely an undercurrent of "the family you're born into" (the one that buys you) vs. "the one you choose" (the one you escape to). And of questioning civic assumptions about what's right ("having a kid" vs. doing your own thing). 
The brilliant critics on NPR's Pop Culture Happy Hour have some interesting ideas on reading TS4 as a film about parenting (and the pains of watching your children grow old), or even as a queer text. I'd like to add that there might be an anti-ageist reading available to us too.
There is one prominent senior citizen character in this film. Likewise, a number of seniors feature in the voice cast, some of them having been a part of this franchise since they were very much not seniors. I was particularly struck by the shot of an older lady in a bathtub with a glass of wine by her side. It immediately reminded me of Angela Lansbury's Positive Moves VHS from the '80s or an episode of "The Golden Girls" – the message being, "Don't count us out." (Probably coincidentally, Betty White is in the voice cast.)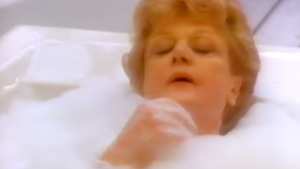 The themes of feeling old and discarded might very well resonate with an older audience, and those themes might be sending a message to the rest of us too. Second Chance Antiques doubles as both an "Island of Misfit Toys" and a kind of nursing home for 70+-year-old white elephants.
There is A LOT to unpack here. And that excites me. 
But then we reach the ending. While it's very sweet, I can't help feeling that Woody and Buzz deserve a bigger goodbye. After three films that invested so much in building their relationship (and our relationship to them), I think they (and we) have earned more than a two-line parting.
For that matter, it seems unbelievable and a little bit cruel that Woody bids farewell to all his other friends — largely sidelined in this movie, which I think is okay — with a quick wave. Maybe that's the point? Or maybe this isn't really goodbye. Toy Story 5, here we come? I wouldn't mind.
Us in 1998: Toy Story was so good, why do they have to make a sequel?

Us in 2009: Toy Story 1 and 2 were basically perfect, why do they have to make a third?

Us in 2018: Toy Story 1, 2, and 3 comprise the greatest film trilogy of all time. Why do they have to make a fourth?

— Aaron Wallace (@aaronwallace) November 12, 2018

See also: Why "Does it need to exist?" isn't really a fair question to ask of art.