The list continues with the numbers 15 through 1 below. Click here to return to #30 – 16.
15. Walk the Moon – "Anna Sun"
A celebration of youth, journeys, and daring, "Anna Sun" is infectiously happy, buoyed by its let-the-good-times-roll music video. The title is inspired by Dr. Anna Sun, a random professor with a cool name at the lead singer's college. She has nothing to do with the song otherwise, but like any instructor, her name is part of the campus potpourri that defines her students' undergraduate experience. Walk the Moon's debut single paints a collegiate collage, capturing the essence of contemporary campus culture.
14. Delta Rae – "Dance in the Graveyards"

What is it about graveyards that bring out the best in Delta Rae? This is their fourth song to make my Top 30 list in the last three years, and the third of those to contemplate a burial site. Maybe their epic, soaring harmonies simply demand subject matter of eternal significance. There's also their affinity for lurching percussion, life-or-death wailing, dramatic melody, and a we'll-turn-anything-into-an-instrument attitude (trash cans, chains, you name it). Here, we find them opening with a clever turn of phrase: "When I die, I don't want to rest in peace." But even if they look and sound like a Death Eaters' glee club in the music video, they manage to craft an uplifting message about living life to the fullest, reminding us that even in their most macabre moments, Delta Rae are first and foremost makers of music that matters.
13. Neon Trees – "Everybody Talks"

Lead singer Tyler Glenn lays an indie-alt vocal over familiar riffs with mainstream rock production, and the end result sounds much less generic than it probably should. That's thanks not only to Glenn's captivating performance but also a killer hook with über-melodic pop construction. His ridiculously long hold on every line in the chorus ("Whisperrrrrr / kissed herrrrrr / lips hurrrrrrrt / chit chaaaaat / love shaaaack") makes for an addictive sing-along. Combine that with accessible lyrics about the rest of the world sticking its noses where they don't belong, and this assault on gossip should be as irresistible to hipsters as it is to the masses.
12. Glee Cast – "New York State of Mind"
http://www.youtube.com/watch?v=ooTzpVGPhr0


Every now and then, "Glee" opts for a timeless approach. That's what we get with Lea Michele and newcomer Melissa Benoist's cover of Billy Joel's 1976 ode to the Big Apple. Their gorgeous, classy duet lends new, exquisite delicacy to the song — prettier than Joel's original but not overdone like so many of the covers (Oleta Adams, Shirley Bassey, Streisand, etc.). In the show, it's the number that convinces Whoopi Goldberg's character that Michele's has what it takes. At home, it shows us that Benoist is at least capable of keeping up with her, and that's saying something.
11. Phillip Phillips – "We've Got Tonight"

Phillips is far more melodic here than in most of his performances, his well-commanded crooning coming as a welcome revelation. He conveys Bob Seger's lyrics with vulnerability, vividly painting in our imaginations a scene of late-night loneliness and an in-the-moment embrace. With nothing but a piano behind him for most of the song, his singer-songwriter style lets Seger's powerful wording come through with full effect.
10. One Direction – "What Makes You Beautiful"

This is the kind of ear candy that the late-'90s were made of. It's nice to have it back — a breath of fresh air after several years defined by amelodic radio hits. Alongside Adele, Jepsen, Bieber, and fun., One Direction helped melody make a comeback in 2012, even if they went on to essentially remake this same song at least twice (see "One Thing" and "Live While We're Young"). Key of Awesome already astutely illustrated everything inherently ridiculous in the song, but its silliness notwithstanding, "Beautiful" is one of the most instantly addicting pop creations to grace the radio in many years. With five-part harmony, catchily cadenced clapping, ample cowbell, and a few "na na na"s, at least by summer-pop confection standards, it's very nearly perfect.
9. David Archuleta – "Broken"

Who'd have thought that Archuleta's best song to date would come while he's out of the country and out of the spotlight, secluded from the media while on a LDS Mission? The only track on his latest album that he actually wrote/co-wrote himself, both the lyrics and the recording in "Broken" show incredible maturity and depth from the 21-year-old, who only a few years ago had his biggest hit singing about "just a crush." Here, his prodigal voice glides with restrained melisma over lines that find him grappling with a loss of innocence and a quest for relevance in the world, themes familiar to anyone at his age in life. The song starts small with just David and a piano, but it slowly grows into something quite a bit bigger than that. Urgent strings, subtle drums, and a haunting chorus of backup singers (including his own dub) all serve to underscore the lyrics' sense of existential crisis. "Here's our wish: just to exist in more than our eyes." With that line, the song starts ratcheting itself up into a masterful power ballad that could have been a game changer for Archuleta, had he been stateside to promote it.
8. Muse – "Madness"

And now for something completely different. Frontman Matthew Bellamy records a soft rock vocal but lays its over an entrancing, sci-fi, electro warble. "M-m-m-m-m-m-m-m-m-mad-mad-mad," the song repeats in some kind of space stutter. It sounds seductive, novel, and dangerous all at once. And then, just to shake things up around two minutes in, the band throws in some high-noted harmony, Queen style. Just as Muse was starting to seem predictable, they release a single that keeps us on our toes.
7. Maroon 5 – "One More Night"

Subtly dirty lyrics dressed in sweet-sounding falsetto, slick pop-rock riffs, and an absolutely bullseye hook. It's what Maroon 5 does best. This time, they throw reggae into the mix, achieving one of their better results of the last five years.
6. Justin Beiber – "Die In Your Arms"

Unquestionably the best thing Justin Bieber has recorded to date, "Die in Your Arms" is a classic-pop song straight out of Motown. It even samples one of Michael Jackson's earliest solo numbers, "We've Got a Good Thing Going," but comes closer to the caliber of The Jackson 5's better ballads. This one swoons where "Boyfriend" swags, a considerably more sophisticated production that fuses tinny, throwback piano and finger-snap percussion with a contemporary hip-hop beat. It's enough to make a belieber out of the non-tweenaged set.
5. Alabama Shakes – "Hold On"

Lead singer Brittany Howard is the real deal. She belts, growls, and occasionally screams with unmistakable earnestness, like an easier-on-the-ears Janis Joplin. "Hold On" is cathartic southern garage rock, a word of encouragement for those who are a little down on their luck.
4. Regina Spektor – "All the Rowboats"

A meditation on artists, audiences, and the chicken-or-the-egg relationship they share, "Rowboats" likens museums to prisons, where masterpieces are kept under lock and key. Lines like "it's their own fault for being timeless / there's a price to pay and a consequence," though, suggest she might be talking about something more — like how fame imprisons musicians such as herself, perhaps. Fortunately, Spektor is far from shackled by the confines of the mainstream. If there were any doubt about that, "Rowboats" erases it with a stimulating electronic maelstrom. She hammers away at the piano with a sense of mystery and even a touch of anger, occasionally using her own breath to turn her drum-machine beats into little explosions.
3. fun. – "Carry On"

"May your past be the sound of your feet upon the ground." That uplifting lyric is at the core of fun.'s third single from the album of the year, Some Nights. The song is a word of encouragement, not just from the band to its audience, but from one member of its generation to the next. With this and their other breakout hits from Some Nights, fun. have quickly established themselves as an authentic voice for millenials. The consistent message in their songs is that they understand the anxieties of modern youth, and yet they've also determined that everything's going to turn out alright. That reassurance doesn't come down from on high — if anything, it sounds like best-guess optimism on the band's part. We're not even sure if they really believe it, but nevertheless, it's what's getting them through. "Carry On" reflects the band's therapeutic character, opening as a soft-sung story from lead singer Nate Ruess but quickly growing into a youthful chorus singing in unison, like friends offering one another a boost of confidence: "we are, we are shining stars / we are invincible / we are who we are." It's "indie" but also emotional, a companion piece for lonely nights and a beautiful arrangement of everything from acoustic guitar to woodwinds, synth, and strings. Fun means friends and today's teens and twenty-somethings have a better one in fun. than in most of the other acts on the charts today.
2. Fiona Apple – "Every Single Night"

In her comeback song, Fiona Apple sings with the measured intensity of someone approaching the threshold of madness. An eerie toy piano chimes like a music box in the background, while Apple utters each word with restrained fury. It could have been recorded in Arkham Asylum. With unsettling but evocative lyrics like "my breast gonna bust open; the rib is the shell and the heart is the yolk, and I just made a meal for us both to choke on," Apple again proves herself to be one of alternative-piano-rock's boldest songstresses.
1. fun. – "Some Nights"

Opening with harmonies big enough for the Broadway stage and quickly erupting into a spirit-filled war cry, "Some Nights" is about as close to a perfect pop song as I've ever heard. It has the rhythm of a military drum corp and the soul of a negro spiritual. The beat has a new jack swing quality about it — something we haven't heard in a while — and indeed, the production value rivals that of Michael Jackson's best work (think "Billie Jean"). Lyrically, it is an exposition for the quarter-life crisis; heartfelt, candid, and sincere. In under five minutes, fun. grapple with the meaning of life with the kind of profundity and verbal dexterity that should be easier to find in a free-form essay or memoir than in a radio song. Its agile progression takes us on a journey of doubt and emotion, coming to a head in its unexpectedly tender, poetically worded bridge: "My heart is breaking for my sister and the con that she called love / Man, you wouldn't believe the most amazing things that can come from some terrible nights," the last word floating into one the prettiest auto-tune melodies recorded yet. Try as I might, I can't find a single flaw in the song, save perhaps the fact that its radio exposure verged on "overplayed" (then again, it never hit #1, suggesting that Billboard is no friend of justice). This is what pop music can be. If the last ten years lowered the bar, fun. just pulled it back up again.
See Also: fun. – "Some Nights (Intro)"
Honorable Mentions
Order Aaron's book, The Thinking Fan's Guide to Walt Disney World: Magic Kingdom, on Amazon now!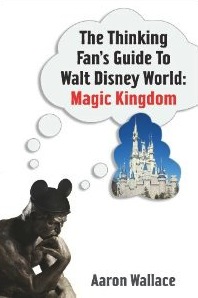 See Also: The 30 Best Singles of 2011 | The 30 Best Singles of 2010 | The 30 Best Singles of 2009 
See Also: The 25 Best TV Shows of the Last Decade (2000-2009) | The 50 Best Films of the Last Decade (2000-2009)