The iconic Jodi Benson starring alongside her real-life daughter in the ultimate stage-mom musical, Gypsy, for just two nights over St. Patrick's Day on a college campus in southwest Florida of all places?
That's my kind of random. Had to be there.
We're talking about the Jodi Benson, after all… the one who literally every human under age 40 has been singing along with since toddlerdom. She voiced Ariel in Disney's The Little Mermaid and has been a part of our world — and Disney's world — ever since.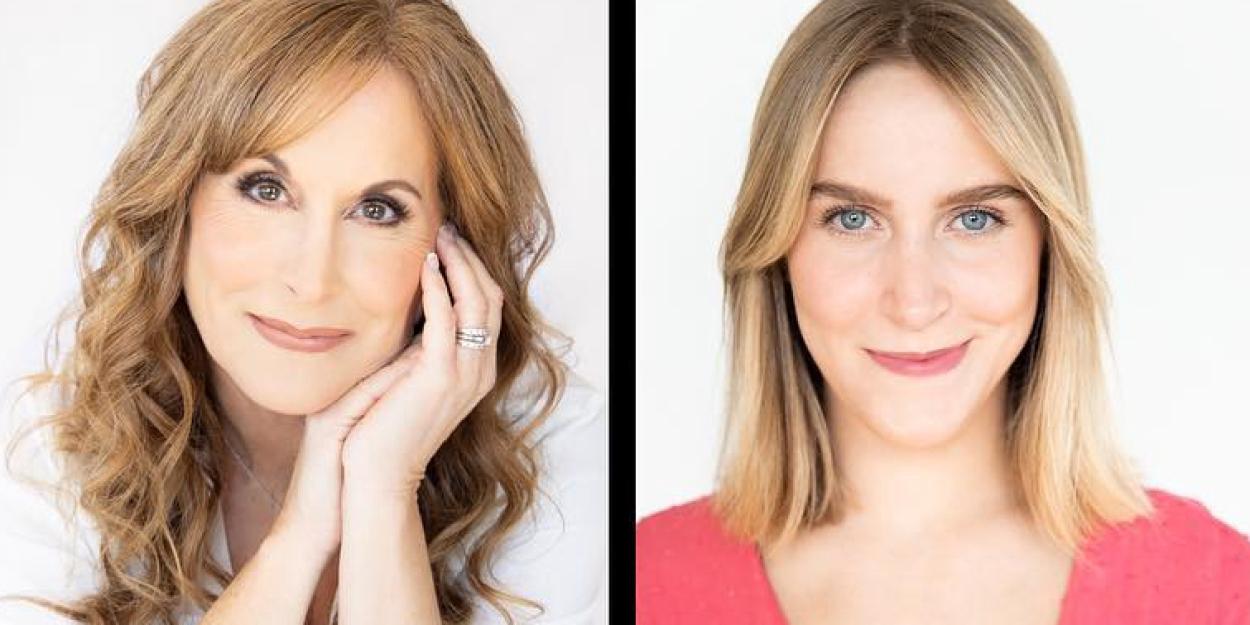 But though she started her career on the Great White Way, Benson has done precious little outside the Mouse House since Mermaid. That made this a rare opportunity to see musical royalty in a fully staged book musical — her first in more than twenty years.
Mama Rose is a poor unfortunate soul if ever there were one, but she's as un-Ariel as they come — so at odds with Jodi's princessy public persona that I honestly wasn't sure what to expect.
Ladies and gentlemen, let me tell you. My jaw is dropped to fathoms below.
So STUN. NING. was this performance that I am currently writing about it though no one asked me to. I wasn't even there to provide a review (which I do for many other shows).
In point of fact, this article is not a review. It is a gush. An exaltation. The written equivalent of knees knelt at the altar of whichever gods bring revivals to Broadway or launch national tours or convince labels to produce studio cast recordings no matter how niche and no matter how many times Gypsy has been put on an album before.  
Because what Jodi Benson did on that stage simply cannot remain exclusively in the memory of a few hundred Floridians.
It was the kind of performance that makes for late-career revivals. If it were eligible, she'd be on a Tony track from opening night alone. (Benson was previously nominated for a Tony in 1992 for Crazy for You.) In my spiral-bound notebooks, filled as they are with diva rankings no one asked for, she immediately takes her place alongside Patti, Bette, Ethel, Angela, Imelda, Bernadette, and Tyne as one of the great Mama Roses.
The role requires that kind of talent. Rose is an unnervingly human character, a paradox of instincts and desires that defies psychoanalysis. She loves her daughters, but she loves them too much — and not enough. She is headstrong and determined but utterly powerless to the temptation of getting what she wants. She is an idealogue but able to rationalize her convictions into contradictions with chilling ease. And she must evolve in two acts from "Goodbye blueberry pie" to "Mama's gonna show it to ya." Everything the show has to say hinges on Rose's journey to the darkest recesses of her psyche.
Benson took her there with careful, measured subtlety.
Renownedly pleasant, Benson brought a bubbliness to Rose early on. The character has always had some warmth, but it beamed out of Benson, rounding out that element in Rose more fully than I've seen before.
The effect is to make one of theatre's most intricate characters all the more dynamic. As my seatmate said to me, "She makes us love Rose like Herbie [her suitor] does." Maybe more than ever, the audience understood how Rose could navigate showbiz without getting kicked out of every door.
But this Rose was no princess. She was flirty. A fast talker. Bawdy, even. More of a Mae West than a mermaid. And when she sang, "There are good stones, bad stones," I swear she was channeling Jennifer Coolidge. It was a Jodi Benson we've never seen before, but with every ounce of the theatrical enthusiasm that we love about her. Was it camp? Only if you believe, like me, that camp and damn good drama are not mutually exclusive.
By intermission, she was a different Rose, and I marveled at how deftly but gradually Benson had taken her there. And by the time the tour-de-force eleven-o-clock song "Rose's Turn" rolled around, she'd done it yet again. 
"I was born TOO SOON, and started too late." The words wailed out of her like a specter's tormented moan. Even when Benson found comedy in the moment, mocking Rose's eldest daughter Baby June mid-song, there was an unhinged quality that kept the tension tight. "Curtain up!" she sang, and then let out a maniacal laugh that I can only assume she learned from Pat Carroll herself, and yet it was all Jodi's own.
I remember not needing to look over at the three friends next to me because I knew they were equally aware of just how exceptional this moment was. How was she crying and breaking her own voice and growling while being so consistently melodic at the same time? 
But a week later, the moment that haunts me most is her delivery of "My daughter can do it," the pivotal line when Rose betrays her beliefs and her beloveds in the same breath, which in Benson's reading arrived like a body blow. The whole room gasped aloud.
Let me tell you who wasn't gasping at any point, though: Ms. Benson. Five decades into her career, this diva was optioning UP. She said, "These songs aren't belty enough for me! These high notes could be even higher." She found new ways to plus Sondheim's and Styne's endlessly covered numbers, like in her late-song laugh and a soaring ascent at the end of "Some People" (and later on the line, "Mr. Goldstone, I love you").
I guess I shouldn't be surprised by a voice so notoriously compelling that it nearly empowered an evil squid witch to topple two different kingdoms at the same time, but I genuinely did not know Jodi Benson has this in her. I'm not sure many other people do either, which is why we need something more to come of this show than a single weekend in a Gulf Coast amphitheater. Jodi Benson's talent is astounding. Why haven't we had more of her on stage? If the answer is anything other than her own choice, it's villainy on the order of Ursula. We need her to be a bigger part of our world.
The same goes for her dead-ringer daughter, Delaney Benson. She too grew her character, Louise, from outward agreeability to unleashed repression without our realizing it. Her "I said turn it off!" monologue was the stuff that breakthrough performances are made of, to say nothing of her singing. Her harmonies with Kylan Ritchie in "If Mama Was Married" were as robust and pleasing as on any of the cast recordings out there. Before that, her lovely "Little Lamb" was giving "Part of Your World" energy, but make no mistake: Delaney Benson is a formidable young talent all her own. Absolutely no one minds celebrity offspring stepping into the limelight when the talent is there. As Rose would say, "Ya either got it or ya ain't." And y'all, she's got it. Like mama, like daughter. Can an evening of Gypsy hope for anything more?
---
Aaron Wallace is an entertainment writer, podcaster, attorney, and the author of three books on travel and entertainment, including the bestselling Hocus Pocus in Focus: The Thinking Fan's Guide to Disney's Halloween Classic. He has written more than 100 professional theatre reviews at BroadwayWorld.com and other outlets. He holds a Bachelor of Arts in both Communications and English from The University of North Carolina at Chapel Hill and a Juris Doctorate from Wake Forest University. He can be found on Twitter @aaronwallace and his website at www.aaronwallaceonline.com.