This year, Zip-A-Dee-Doo-Pod is getting into the Christmas spirit by helping out with the Gift of Hope toy drive, benefitting children's hospitals in the Orlando/Central Florida area! Now Disney fans have a chance to give back to the community they call their "home away from home" and make this Christmas even happier for children who have to spend their holiday under care.
Since everyone who listens to Zip-A-Dee-Doo-Pod loves Disney, listeners can donate directly to the toy drive using our Virtual Disney Toy Shop, powered by Amazon.com! Just click the link to open the store, choose the toy(s) you wish to donate, and ship them to the toy drive address (see below). All of the toys in the Virtual Disney Toy Shop are related to the Disney Parks or the Disney brand (i.e. Disney, Pixar, Marvel, Star Wars, or Saban brands). Remember that if the item(s) you choose are sold directly by Amazon, you can take advantage of free Super Saver Shipping on orders totaling $25 or more!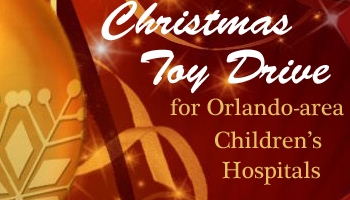 Other Ways to Take Part
Don't worry, Amazon isn't the only way you can donate. If you buy your toys from a different store (online or brick-and-mortar), you can simply mail them yourselves! Non-Disney-related toys are certainly welcome as well!
Not a shopper? You can also just make an electronic donation using the PayPal link below and we'll buy a toy for you! 100% of the monies donated via the PayPal link will be pooled together and used to purchase and deliver toys for the Gift of Hope drive.
Address for Toys
Please send all toys directly to the following address:
Crummer Graduate School of Business
Attn: Gift of Hope Toy Drive
1000 Holt Avenue
Winter Park, FL 32789
Age Range and Restrictions
Toys are needed for children of all ages, from newborns up to 18-year-olds. Unfortunately, the 12-to-18 range is often overlooked in these kinds of drives, so please keep them in mind when shopping! Due to safety concerns, please do not send any used toys. Only new toys, still in their original packaging (where applicable) will be accepted. Unfortunately, no items — even those which are rejected — can be returned, and no monies can be refunded.
Most toys and games are welcome. Generally, the toy drive prefers traditional toys and games as opposed to books, movies, music, or other items. Please note that while dolls/stuffed bears/etc. are welcome, certain children will not be able to receive those items due to their specific health concerns. Certain toys or games may also, upon inspection, be deemed too dangerous and therefore not distributed to children. The toy drive staff and the beneficiary facilities reserve the right to reject any donations for any reason without notice, explanation, return, or refund.
The deadline for shipping toys is Tuesday, December 13, 2011. Please be sure that your donations have been deposited in the mail by that date. This deadline is necessary to provide sufficient time for arrival, inspection, preparation, and distribution. The toy drive staff will make reasonable efforts to include any donations postmarked after that date in the delivery to the facilities, but cannot guarantee that they will be included. The deadline for making monetary donations via PayPal is 1:00 p.m. (eastern time) on Wednesday, December 14, 2011. Unfortunately, the staff cannot return or refund late-shipped or late-arriving donations.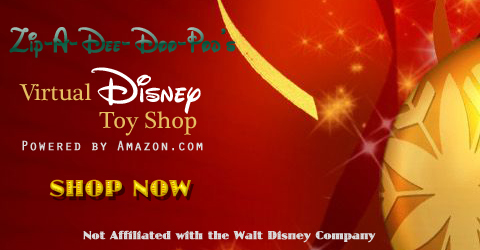 About the Toy Drive
Gift of Hope this year benefits three children's care facilities: Arnold Palmer Hospital for Children; the Florida Hospital for Children (featuring the Walt Disney Pavilion); and the Give Kids the World Village (a resort near Walt Disney World, designated for children with life-threatening illnesses and their families, that works closely with cast members and Imagineering). The toys collected will be distributed evenly among the three facilities.
The toy drive was started in North Carolina in 2008 by Joshua Aguilar. In 2010, the drive relocated to the Central Florida Area and has for the last two years been affiliated with the Rollins College Crummer Graduate School of Business in Winter Park, FL (part of the Orlando metro area). Using the "Gift of Hope" banner for 2011, Rollins has agreed to serve as the collection site for toys this year and will assist Mr. Aguilar in distribution.
Watch this year's commercial!