The following review will not contain any major plot spoilers.
I had one of the best moviegoing experiences of my life tonight, but it began with a sour note and a foul smell. Someone near me had some food they definitely didn't buy at the concession stand, and all around me, the sound of Emma Watson's voice invoked memories of Simon Cowell's.
Soon enough, I didn't notice anymore. No, the smell hadn't faded, and her singing wasn't any better, but in the words of another movie musical star who couldn't cut it, I'd grown accustomed to her voice.
In nearly every other regard, the film approaches perfection, buoyed as it is by one of the greatest stories of all time. Not only are its visuals eminently Oscar-worthy, but its script evidences real contemplation about the source — the kind that only 25 years of rumination can get you.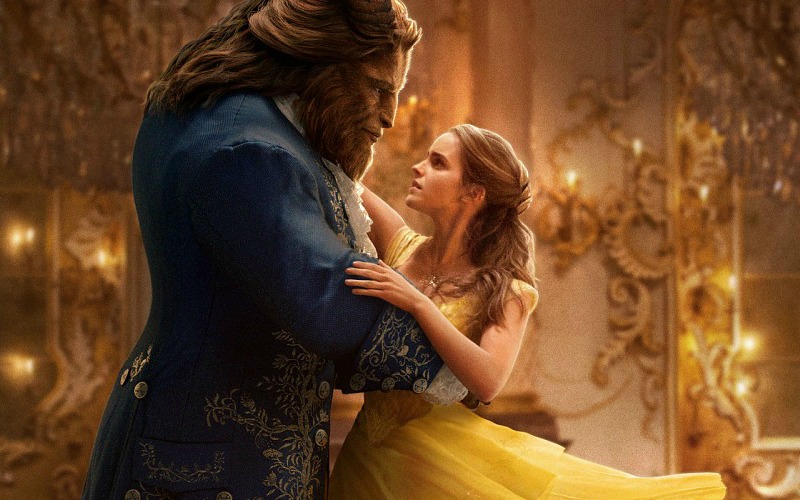 I consider Disney's 1991 adaptation one of the finest movies ever made, animated or otherwise. This remake is downright reverent of that legacy and seeks only to do right by it while bringing its own thoughts to the dining table. It does, and they are provocative.
Narratively speaking, this new take might be the most satisfying in these 277 years of La Belle et la Bete.
I don't doubt some fans will criticize the remake's liberal use of dialogue from 1991, frequently verbatim. In another movie, that might strike me as lazy, but this one has so many "somethings there that weren't there before" — and the original's dialogue is so utterly perfect — it's hard to mind. Besides, it shies away from blatant fan service. (Don't hold your breath for any "baroque" puns.)
My many doubts about the remake soon fell by the wayside. Its CGI, so creepily screencapped and printed onto toys, is far less abrasive in motion. The original songs hold their own with Broadway's best. Even the covers are made new again thanks to alternative lyrics from the Ashman vault, all of them aptly placed and quite brilliant.
And as it turns out, that "exclusively gay moment" has been much LeFou about nothing — interesting but ultimately understated. If anything, it adds new dimension to a punchline sidekick.
Bill Condon's Beauty and the Beast is one of those rare, rapturous moviegoing experiences, sitting alongside the very best I've seen from this studio. I worried I wouldn't be able to resist the urge to holler aloud when the end credits rolled. I didn't have to — the rest of the audience beat me to it.