By Aaron Wallace
Save for a few that avoided my town and anywhere within driving distance, I've now seen nearly every film nominated for an Academy Award in 2011, including all ten vying for Best Picture. The time has therefore come to make picks and predictions.
Below, for each Oscar category, you'll find both the movie I think will win and the movie I want to win. Each time, I'll tell you why. 2010 has been a year of consensus. Everyone agreed on which ten films would be nominated for Best Picture and they were all right. Now, with the awards just days away, there's widespread agreement on many of the likely victors. Just to make things interesting, I'll make a less agreeable prediction wherever I think there's room for an upset. Grab yourself a ballot and follow along!
Best Picture
My Prediction
Everyone is saying The King's Speech is going to take it. Having won each of the Guild Awards' top prizes, all signs point to yes. Well, call it foolishness, willful blindness, or wishful thinking, but I'm sticking with my original prediction: The Social Network. No guts, no glory.
My Choice
Toy Story 3 is my top film of the year, so that's my choice. Just in case you have your hopes up, though… while TS3 isn't the least likely nominee to win, it ain't happenin'. All that said, I will be entirely content… thrilled, even… to see The Social Network win too.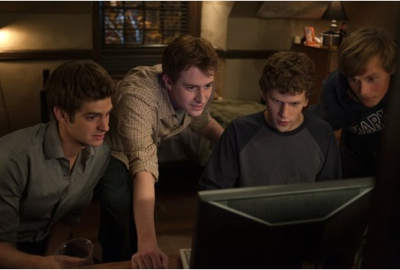 Best Actor
My Prediction
Colin Firth. He's not my choice, but I'd be stupid not to pick him. Eisenberg and Franco have an outside shot, but it's going to be Firth all the way.
My Choice
All five nominated performances were excellent and I won't be too upset with any of them, but I'd most like to see James Franco take home the award. He doesn't come up for consideration often, so I worry about how long it might be before he gets another chance. His performance in 127 Hours is so nuanced and human that it still stands out in my mind as the year's best.
Firth's, meanwhile, is impressive… but the role of a stodgy king with a speech impediment is somewhat limiting. After Franco, I'd support Eisenberg. (And I just have to mention two actors tragically overlooked in this year's race: Ryan Gosling in Blue Valentine and Aaron Eckhart in Rabbit Hole).
Best Actress
My Prediction
I'm sticking with consensus on this one too: Natalie Portman for Black Swan. I'm not the movie's biggest fan, but there's no denying she gave one heck of a performance in it. And the Academy is going to want to toss a bone to Swan too. Funny, since doing so will mean not throwing a bone to Annette Bening, who's been nominated in this category four times without a single win… always the bridesmaid, never the bride.
My Choice
This isn't the strongest Best Actress crop we've ever seen. Of the five, going solely on performance alone, I'd probably pick Natalie Portman too. But if I had my way, Hailee Steinfeld — nominated this year as Best Supporting Actress for True Grit — would be not only a Best Actress nominee, but a winner.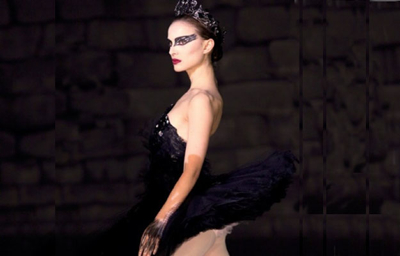 Best Supporting Actor
My Prediction
No doubt about it, this one goes to Christian Bale for The Fighter.
My Choice
I'm in total lockstep with the Academy on this one. Christian Bale is a phenomenal actor and it's just amazing to see him completely lose himself in this role. Half the marvel of The Fighter is asking in disbelief, "is that really Christian Bale?" Amazing. That said, Geoffrey Rush gave the best performance in all of The King's Speech and I won't complain if he were to pull an upset (of the five, he's the most likely to do so)… but he already has an Oscar. Give Batman a chance.
(I just want to note that the Academy got the other three nominees all wrong. It should have been Matt Damon for True Grit, Joseph Gordon-Levitt for Inception, and Andrew Garfield for The Social Network).
Best Supporting Actress
My Prediction
Most predictors seem pretty convinced that Melissa Leo is going to win, mostly because she's picked up so many other big prizes this season. I honestly think all five nominees have a nearly equal chance of winning, so I'm going to make a bold prediction: Amy Adams for The Fighter. Like I said, it's bold… but isn't it time she finally wins an Oscar? She's been nominated enough, and in better roles.
My Choice
As I mentioned above, I believe Hailee Steinfeld gave the single strongest female performance of the year. She is, therefore, my choice here. She's clearly a lead (if not the lead) in True Grit, so I can't help but think the Academy voters stuck her in this category due to her age. I just hope she gets recognized somehow.
No matter what, this isn't a category I'll be miffed about. I liked all five of the nominees in their roles. Helena Bonham Carter was assigned the least interesting character in this group, but I'm a fan of hers, so I'll be happy either way.
(In my world, joining Adams and Weaver in this category would be Helen Mirren for Red, Chloë Grace Moretz for Kick-Ass and Whoopi Goldberg for For Colored Girls).
Best Director
My Prediction
David Fincher for The Social Network. Even if King's Speech does end up getting Best Picture, I think the combo of Fincher and this film will be too much for the voters to pass up. They'll want to recognize it here, even if not in the BP category. Besides, direction is at least as big a star in Social Network as the screenwriting. This should be an interesting category, though… about half of the predictors out there are saying Hooper's going to take this one for King's Speech.
My Choice
There are a lot of oh-so-worthy directors this year, but I'm rooting for David Fincher too. The only other potential win I'd be really happy with: the Coen Brothers. My nominee list would have looked a lot different, however. In place of Hooper, Aronofsky, and Russell, I'd have Christopher Nolan for Inception, Danny Boyle for 127 Hours, and David Yates for Harry Potter and the Deathly Hallows, Part 1.
Best Animated Feature
My Prediction
Toy Story 3. No doubt about it. Biggest upset of the night if it doesn't win… and I do mean upset, as in I will personally be quite upset.
My Choice
Toy Story 3. Yes, How to Train Your Dragon is a good movie, particularly by DreamWorks Animation standards, but can we please stop getting carried away? Toy Story 3 is one of the best in any of the following all-time categories, just take your pick: Pixar films, Disney films, Animated films, Sequel films, Films.
I've said that the biggest upset in this year's announcement of Oscar nominees was Tangled's exclusion from this category. Tangled is not a great film, but it's a very good one… a better one than Dragon and an infinitely better one than The Illusionist. But regardless, this year is all about TS3.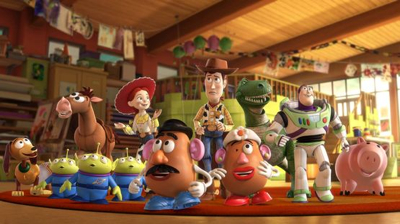 Best Original Screenplay
My Prediction
All signs point to The King's Speech.
My Choice
NOT The King's Speech, which isn't an undeserving screenplay… just a much less deserving one than say, oh, Inception. Seriously, who's not in awe of the storytelling genius on display in that film? And the dialogue! To my mind, it's the clear choice in this category, but I'm afraid the Academy won't agree.
While I'm here, let me just plug Easy A, a very smart and sharply funny twist on The Scarlet Letter. This being the Oscars, there was never any chance it'd see a nomination, but that doesn't mean it doesn't deserve one.
(Note: I was not able to see Another Year prior to this year's Oscar ceremony).
Best Adapted Screenplay
My Prediction
The Social Network. It's a lock.
My Choice
The Social Network. I'm so proud of Toy Story 3 for getting a Screenplay nomination that it's hard for me not to pick that, but even people who don't like The Social Network come away talking about the writing. The film has many strong suits, but Aaron Sorkin's screenplay is its strongest.
Not that it was ever going to happen, but I'd like to mention for posterity's sake that I would have nominated Alice in Wonderland in this category, for many reasons that require more explanation than there's room for now.
Best Original Score
My Prediction
If it isn't The King's Speech, it'll be The Social Network. But it'll probably be The King's Speech.
My Choice
I'm honestly torn on this one. Here's what I don't want to win: The King's Speech and How to Train Your Dragon. Nothing against those scores, they just don't hold up against the other three nominees: Inception, The Social Network, and 127 Hours. I guess that if I had to pick one, I'd go with The Social Network, but I'll be happy with any of the three.
Other fantastic, nom-worthy scores from this year: Toy Story 3, Alice in Wonderland, and Harry Potter and the Deathly Hallows, Part 1.
Best Original Song
My Prediction
"I See the Light" from Tangled. This is another bold one. Not many people expect this to win. Toy Story 3 is leading most prediction pools in this category, and that makes sense. If the voters love the movie and know they're not giving it the Best Picture prize, they'll want to make up for it with smaller wins elsewhere, right? And besides, it's Randy Newman!
Okay, but here's my thinking… the voters are encouraged to pay special attention to the role the song plays in the film itself. "I See the Light" is a pivotal scene in Tangled, a musical film were the songs are naturally more important. In comparison, "We Belong Together" plays at the tail end of Toy Story 3 and, while it's effective, it doesn't advance story and characters in the same way. Moreover, the former is an emotional ballad while the latter is a light-hearted toe-tapper… the Academy hasn't always gone for the ballad, but a serious tone almost never hurts. Finally, everyone knows that Alan Menken got robbed when Enchanted's three songs split votes and lost out across the board. In fact, that's the very reason he only campaigned this one song for consideration in the 2010 race. I wouldn't be surprised if the voters see a chance to make up for the Enchanted split here.
My Choice
"I See the Light" isn't my favorite song from Tangled, but it's certainly beautiful and works exquisitely well in the context of the film. And I'll be honest, I really want to see Menken repaid for Enchanted too… not to mention at least a little love for Tangled. I'll also confess to not being all that wild about "We Belong Together," but it's a fun little ditty and I wouldn't mind it winning.
My real choice for Best Song is Tangled's "When Will My Life Begin." Too bad it's not a nominee. I had also hoped to see Janet Jackson's "Nothing" nominated for Why Did I Get Married Too? (I haven't seen that movie, mind you, but Jackson's song is strong).
Note: I have not seen Country Strong, but I've heard its nominated number, "Coming Home," performed by Gwyneth Paltrow. I'm not impressed.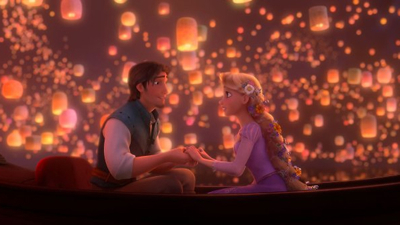 Best Cinematography
My Prediction
True Grit. As Screenplay is to Social Network, so is Cinematography to True Grit.
My Choice
True Grit. No other film had me as wide-eyed at every frame. The movie is just beautiful. There are these amazing wide shots of broad Western landscapes and they just have such a photographic quality about them. One of the earliest scenes, set in a courtroom, made an early impression on me.  The camera moves through it in such an interesting way, and the lighting creates a shadowy and almost foggy atmosphere.  Much of the movie is set in the woods, however, and the contrast levels there, in conjunction with the wideness of the frame, are totally transportive. That's maybe the most remarkable thing about True Grit — it has the look and feel of a Gone with the Wind-era epic.
Best Art Direction
My Prediction
People's predictions are all over the place for this one. I'm predicting Alice in Wonderland. Of the 5 nominees, Alice has the showiest and most elaborate visuals. Also, Tim Burton movies have a strong track record in this category: Batman, Sleepy Hollow, and Sweeney Todd all won. In fact, if my calculations are correct, every Burton movie nominated for Art Direction has won it.
My Choice
Alice in Wonderland. It easily has the most unique production design of any 2010 film. Every scene is so visually vibrant. There's so much scenic trickery going on, so much blending of the digital and the real, and yet it's deliciously surrealistic and simultaneously ominous. The other four nominees are all deserving too, and I want to give special mention to Inception, which probably ranks as my second choice.
Best Visual Effects
My Prediction
Inception. Another lock.
My Choice
Inception. Showing off some of the coolest special effects I've ever seen, Inception not only dazzles us with its FX, but actually uses them to serve its story.
The second biggest upset in the Oscar nominations for me was the Academy's failure to nominate Tron: Legacy for Visual Effects. Had it been nominated, it would almost give Inception a run for its money in my book (but my choice would ultimately stay the same). That said, I must note that I haven't yet been able to see Hereafter (the fifth nominee in this category and the one that nobody saw coming).
Best Costume Design
My Prediction
Oscar watchers are split between The King's Speech and Alice in Wonderland. I'm predicting the latter.
My Choice
Alice in Wonderland. The costuming is incredible. The King's Speech's wardrobe gets the job done, but it's boring in comparison to Wonderland's. More than anything, though, I just don't want I Am Love to win. How this plainclothes Italian film even got nominated is beyond me. There's nothing remotely interesting about the wardrobe, aside from a cool set of waiter uniforms (briefly seen) and the fact that Tilda Swinton's get-ups are Italian-designed. I guess that was enough for the fashionistas voting in this category to nominate it, but that's unfortunate for movies like Tron: Legacy, Harry Potter, and Kick-Ass, which were far more deserving. (Note: I wasn't able to see The Tempest before the ceremony).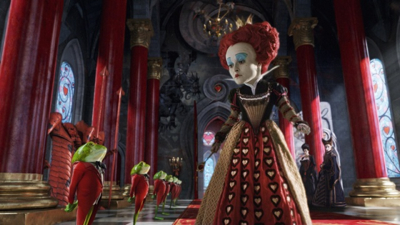 Best Makeup
My Prediction
The Wolfman. No way do they not give the werewolf movie the makeup prize.
My Choice
The Wolfman is the only one of the three Best Makeup nominees I've seen. Frankly, I wasn't that impressed by the werewolves, but I'll pick it by default. 2010 just didn't serve up a lot of big-makeup kind of movies. I'd sooner have given the award to any of the following, had they been nominated: Alice, Harry Potter, Black Swan, The Chronicles of Narnia: The Voyage of the Dawn Treader, The Fighter, Shutter Island, and maybe even Scott Pilgrim vs. the World.
Best Documentary Feature
My Prediction
Inside Job. It's about the economic downturn. The Academy loves a topical political feature for its Documentary award.
My Choice
Exit Through the Gift Shop. Of the three nominees I've seen (I still haven't been able to view Inside Job or Waste Land), it's the most interesting and unusual… and this coming from someone who doesn't share the film's sympathetic/celebratory view of Banksy's street art. There's almost a film-within-a-film component and that makes it really intriguing. This category could stand to expand its horizons, so I'm for just about anything that breaks free of the mold. (Restrepo, which is otherwise very good, is definitely made in the mold. GasLand, which is not quite as good, basically is the mold).
What should have won, had it only been nominated, is Waking Sleeping Beauty. Tragically, it didn't even make it onto the nominators' shortlist.
Best Foreign Language Film
My Prediction
In a Better World. It won the Golden Globe, after all, and (not that it means that much) it's been 23 years since Denmark won. Then again, The White Ribbon — an amazing film — won the Golden Globe last year and I was certain it would win the Oscar… but then it didn't. I'm still kind of reeling from that, so I tend to consider this category a wild card in 2011. Biutiful has the most buzz in America and got a lot of attention for its Best Actor nomination, so that's a distinct possibility too.
My Choice
I've seen just two of the nominees thus far: Biutiful and Dogtooth (Kynodontas). Spanish drama Biutiful is the story of a man caring for his young children as he dies of cancer. It ends up pretty powerful, but takes a long and boring time to get there. Dogtooth follows three adult siblings who still live in their parents' house, where they've been confined and lied to since birth, completely unaware of the outside world. The latter, a Greek film, is fascinating in its twisted domestic spin on the Truman Show, but also excessively alienating with erratic framing and a tendency to keep its audience in the dark for too long. Despite having problems with each, I like both. Between them, I favor Dogtooth. (I've seen a handful of non-nominated foreign films but none that I consider nod-worthy).
Best Film Editing
My Prediction
The Social Network. It's the favorite to win for Editing. Voters like a good pace for this category and Social Network's is enthralling. Plus, it jumps around a lot. The whole movie is told through an exchange of flashbacks and flash-forwards, with lots of interesting shots along the way, so it seems like a no-brainer. This category is often (but certainly not always) an indicator of the Best Picture win. Six of the last ten BP winners also won Best Film Editing… so if TSN does in fact take it, that's a good sign.
My Choice
Definitely The Social Network. I was hoping Toy Story 3 would become the first-ever animated nominee in this category (partially-animated Mary Poppins and Who Framed Roger Rabbit? notwithstanding… and by the way, those both actually won the award). Still, even if it had been, my support would remain behind TSN.
Best Sound Editing
My Prediction
Inception. This is a big sound movie. Lots of breaking, splashing, shattering, shooting, exploding, and a variety of weird noises. Sound editor Richard King is something of a favorite in this category and he previously won for another Christopher Nolan film, The Dark Knight.
My Choice
Such a tough choice. I'd be equally happy with Inception, Tron: Legacy, or Toy Story 3. Unstoppable stands out too, with all those noisy trains and mechanics (not to mention the explosions). The one nominee that just really doesn't hold its own in this particular category is True Grit. For the sake of choosing one as my official favorite for the win, I'll go with Inception.
Best Sound Mixing
My Prediction
Inception… for many of the same reasons given in Sound Editing above. There's undeniable overlap between these categories in many a voter's mind. Showing off all those plentiful sound effects requires an expansive and well-mixed sound field, and Inception has that and more.
My Choice
Again, I'd be happy with most of the nominees. Whereas True Grit feels out of place in Sound Editing, it absolutely deserves recognition for its overall mix, which does a great job with implying that atmosphere of wide-open spaces. The King's Speech, on the other hand, does feel out of place to me… I would have nominated Toy Story 3 or Unstoppable instead. Salt and The Social Network both deserve their nods.
Now, with all of that out of the way, I'm still staying with Inception on this one too.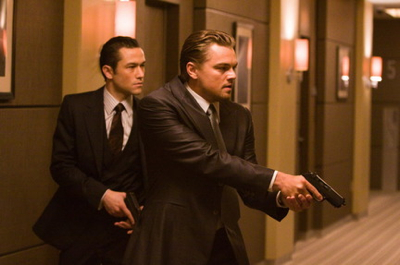 Best Documentary Short Subject
My Prediction
Taking everyone else's word for it, I'll go with Strangers No More.
My Choice
The Documentary Shorts are far and away the hardest nominees to see in time for the Oscars. I've only been able to catch one: The Warriors of Qiugang. Fortunately, Yale University (whose own James Franco is one of this year's Oscar nominees and hosts) has made the short available for free streaming online. I just can't summon any strong feelings about the film, nor can I shake the similarities with GasLand, nominated as a Documentary Feature in the same year. This, then, is the one category I won't make an official pick for.
Best Live-Action Short Film
My Prediction
Tough call. The predictions are split every which way, with absolutely no consensus. I'm going to predict Na Wewe. Produced in Belgium, set in Burundi, and spoken in French, it has all the ingredients from the Academy's favorite recipes. Highly cinematic with distinctly Hollywood stylings, this story of a race-fueled attack on a minibus unfolds in 1994, but the central subject of Rwandan genocide is topical and an issue near and dear to many voters' hearts.
My Choice
God of Love. The black-and-white film follows a young man who, by profession, throws darts while singing. He's a "true love" type and prays constantly for God to bless him with the affections of a lady he admires from afar. One day, he happens upon a set of darts that will make whoever they prick fall instantly in love. Charming, witty, and romantic, this is by far my favorite short film of 2010.
My second favorite is Wish 143, about a young man whose dying wish for consummation attracts media attention. I won't mind if it wins. Na Wewe is technically fantastic, but it's too much of an isolated episode, with little context or subtext to feed on. The other two nominees, The Confession and The Crush, are both needlessly and disturbingly morbid, each of them aiming for shock value in stories about children who kill or come close to it.
Best Animated Short Film
My Prediction
Day & Night. Some are predicting The Gruffalo, which has a half-hour runtime and the starring voice of Helena Bonham Carter going for it (she kind of is The Oscars this year). I think it's ultimately too much of a preschooler film to win. Besides, Pixar hasn't won this in a while and everyone was shocked when Partly Cloudy didn't even get nominated last year. Time to make up for that. The short could get a slight boost from its association with Toy Story 3 too.
My Choice
I'll admit that none of this year's Animated Short nominees have grabbed me. Day & Night just barely tops my list, but it doesn't compare with most of Pixar's previous short films. The Gruffalo has an appealing, fairy tale-ish, Billy Goats Gruff-esque vibe about it, but its production skews too young to sustain thirty minutes for adults. The Lost Thing is engaging and has a nice tone… I just wish it made more sense. Ditto (more or less) Madagascar, carnet de voyage. Let's Pollute is the most fun, but as the title suggests, it's so darn preachy.
The 83rd Annual Academy Awards air live this Sunday, February 27, at 8:00 p.m Eastern Time (5:00 Pacific) on ABC. Visit the official Oscar website
here
, part of the Go network.