By Aaron Wallace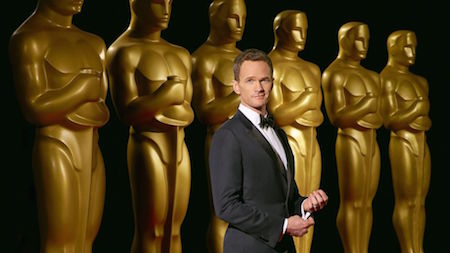 Taking a slightly different approach this year, let's first look at each Best Picture nominee and then move on to the ballot…
The Best Picture Nominees: Ranked & Reviewed
8. Whiplash
An intensely unlikeable film about the notoriously cutthroat world of — what else? — jazz band. J.K. Simmons does his best Gordon Ramsay here, interpreting what I assume to be the first screenplay written in ALL CAPS. Whiplash wants you to like it so badly. It'll scream and bleed and repeat itself over and over until you're inspired as hell. (As one critic aptly put it, "There wasn't this much blood in Gladiator.") Supposedly proof that Simmons deserves more than the bit parts he's had, it instead plays out like a short-form Vine: one guy yelling and another trying to drown him out, over and over and over again. Whiplash, indeed — injury by repetitive motion. In fact, we've seen the whole thing before. Whiplash is The Devil Wears Prada with a bullhorn and a brass line. The movie's greatest sins aren't even in the do-overs or the desperation, but in its narrow view of success. In writer-director Damien Chazelle's world, greatness is accessible only to the gratefully abused. Maybe if his screenplay were more bloodstained, we'd have a better film here. Or is that not how it works?
(Caveat: Most people haven't seen Whiplash, but those who have usually seem to love it. Clearly, my view is a dissenting one, and there's something resonating here that is lost on me.)

7. Birdman or (The Unexpected Virtue of Ignorance)
Birdman is a lot easier to respect than enjoy. Some labored dialogue notwithstanding, this is an exceptionally brilliant film. The one-shot-like direction and the percussive score are hypnotic, if tedious. The script, meanwhile, proffers intriguing ideas about fame, audience, ego, etc. You can even decipher close to 60% of those ideas by the time the "wait… what?" finale rolls around. I suspect some of these scenes will emerge as academic reference points for decades to come. But for all its intellectual provocation, watching Birdman is a chore.
6. American Sniper
A stark, riveting, and important reminder about what's really been happening just a few-hours-by-plane away. But it's also overlong and a lot like The Hurt Locker. Hollywood should keep making these movies because, as box office draws, they help a news-weary public keep in tune with the life-and-death consequences of political trivialities. But the Academy shouldn't keep nominating them — not unless they do something especially different from the rest. I'm not sure that Sniper does.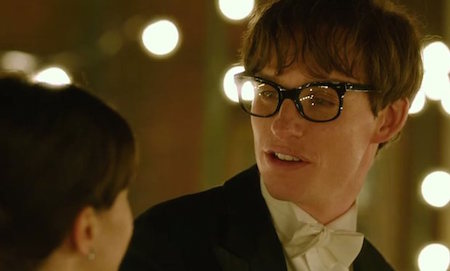 5. The Theory of Everything
Awash in magic hour, it might as well have been shot on Instagram. (I mean that in a good way.) Theory is moving, enlightening, satisfying — everything an Oscar nominee is supposed to be. Maybe that's a problem, because it's also conventional and tidy. Still, there's something to be said for the film's approach to atypical relationships. The romances and alliances do not fit into prefab boxes, and the script is refreshingly nonplussed about that. Valuable, too, is its depiction of ALS. I walked away with new insight into the disease and its most famous living patient. Oscar should recognize films that effectively impart new empathy and understanding, and so the nomination here is well deserved.
4. Selma
How did we get to 2014 without a major MLK movie? Well now we have one and it's almost splendid, save for the sometimes-lagging pace. What an actress Oprah is. It's a shame she isn't made more of in Selma (or in The Butler). David Oyelowo, meanwhile, transcends caricaturing and makes a man out of legend. The recent trend in biopics to focus on a single chapter of a person's life works well here, as the Selma march alone is rarely treated in isolation but proves extremely compelling. Even more intriguing are the twinges of conspiracy theory. The film's oh-so-subtle hints at the FBI's involvement in King's death call to mind the quietly reported 1999 civil jury verdict in Memphis, which concluded that the government engaged in just such a conspiracy to kill King. But as scintillating as those elements are (for the record, I'm intrigued; hardly convinced), my biggest reaction to Selma came in tears. The film bravely depicts King in shades of gray but as a hero nevertheless, taking on a very difficult struggle with his hand in God's. I was overwhelmed with appreciation and renewal of faith.
3. The Grand Budapest Hotel
There's a temptation to dismiss Budapest (and any Anderson film, I guess) as style over substance. Indeed, it's hard not to notice Anderson's style above all else — he has a lot of it. But that doesn't mean the underlying story isn't equally worthwhile. He resurrects a kind of storytelling here that we used to get a lot of: starting with something very small and then creating a wildly unpredictable but thoroughly organic chain of events. It is classic narrative, and it works. Anderson does it from whole cloth (though inspired by the works of Stefan Zweig) with wit and pizzaz.
2. The Imitation Game
Clearly, "math-history biopic thriller" is an underserved genre. Ditto "castration drama."
Every beat in this film is on point. Perfectly paced, exquisitely acted, and truly a story worth telling. I had never really contemplated the connection between iPhones and Nazis before. How 'bout you?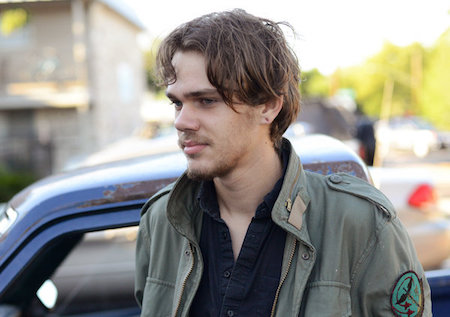 1. Boyhood
"If they shot the same script over 12 months instead of 12 years, it wouldn't be nearly as good." So goes the most common criticism of Boyhood. And maybe that's true. That isn't the film in front of us, though. This one was shot over 12 years, and it makes all the difference. Films are wholes more than they are parts, and Best Picture in particular is designed to award the former. Boyhood is remarkable for so many reasons, particularly its nigh-psychic foresight and the incredible odds against it. A million things could have gone wrong between 2002 and 2014, and yet somehow they didn't. So do we award Best Picture for dumb luck? No, but we don't award it for raw skill either (though to be sure, there's plenty of that on display here). We give it in honor of artwork that does something special, something that matters. Art that might change us, art that has a good chance of standing the test of time — however it was achieved. Boyhood surveys human vulnerability to change over time more effectively and more poignantly than anything else I've seen. The "it wouldn't be nearly as good" argument inherently concedes that the movie, as it exists, is good. Exceptionally good. And that's what matters.
Into the Shoulds
And now for everything that should have been nominated but wasn't.
As wonderful as Boyhood is, one film bested it: Into the Woods. It's been more or less ignored in this year's Oscar race, and that's a shame. At the very least, it should have been nominated in Best: Picture, Director, Adapted Screenplay, Cinematography, Sound Mixing, and Makeup/Hairstyling (for which it incredibly didn't even make the shortlist). And it deserves to win the three nominations it did get (Costuming, Production Design, and Supporting Actress for Streep), but it won't.
Interstellar and X-Men: Days of Future Past deserve recognition outside of technical categories. Either of those or Gone Girl would have nicely rounded out the Best Picture field to its maximum of ten. All three are stronger films than Theory, Sniper, Birdman, or Whiplash.
Muppets Most Wanted is outrageously absent from the Best Original Song category. The statue should have gone to "We're Doing a Sequel" because it's brilliant. I'd also have liked a nod to "The Big House," but it wasn't even one of the movie's three to make the shortlist. In a musically weak year, Muppets should have been an obvious inclusion.
Lastly, The Lego Movie should have been recognized in Animation. It's funny popcorn fare for most of its runtime, but the completely unforeseeable ending is unforgettable and completely redefines all the silliness that precedes it. That said, even if Lego had gotten a nod, I'd still be on Big Hero 6's side. Sadly, the award will likely go to the middling How to Train Your Dragon 2.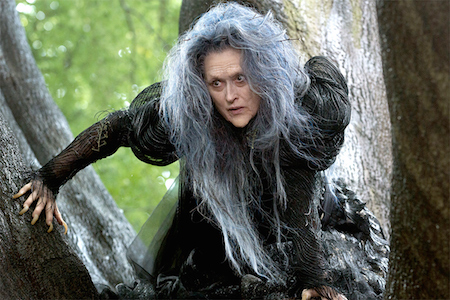 The Ballot
The first item (before the slash) is my personal preference among those nominated in each category. The second item (after the slash) is my prediction for what will actually win. Last year I correctly picked 20 out of 24. Let's see if I can top that this time.
* = I did not see enough films in this category to weigh in with personal preference.

Update: Final Tally — 16 right; 8 wrong. Not quite as good as 2014, but in a wild-card year, I'll take it.
Picture: Boyhood / Boyhood
Actor: Cumberbatch (The Imitation Game) or Keaton (Birdman) / Keaton (Birdman)
Actress: * / Julianne Moore (Still Alice)
Supporting Actor: Ethan Hawke (Boyhood) / J.K. Simmons (Whiplash)
Supporting Actress: Meryl Streep (Into the Woods) / Patricia Arquette (Boyhood)
Director: Richard Linklater (Boyhood) / Richard Linklater (Boyhood)
Original Screenplay: The Grand Budapest Hotel / The Grand Budapest Hotel
Adapted Screenplay: The Imitation Game / The Imitation Game
Film Editing: Boyhood / Boyhood
Animated Feature: Big Hero 6 / How to Train Your Dragon 2
Foreign Language: * / Ida
Documentary Feature: * / CitizenFour
Visual Effects: I'm pretty okay with any of these nominees winning / Dawn of the Planet of the Apes
Cinematography: The Grand Budapest Hotel / Birdman
Production Design: Into the Woods / The Grand Budapest Hotel
Costume Design: Into the Woods / The Grand Budapest Hotel
Makeup & Hairstyling: Guardians of the Galaxy / The Grand Budapest Hotel
Original Song: "Everything is Awesome" (The Lego Movie) / "Glory" (Selma)
Original Score: Interstellar / The Grand Budapest Hotel
Sound Editing: Interstellar / American Sniper
Sound Mixing: Birdman / American Sniper
Animated Short: Feast / Feast
Live-Action Short: * / The Phone Call
Documentary Short: * / Crisis Hotline: Veterans Press 1
The 87th Annual Academy Awards air live this Sunday, February 22, at 8:30 p.m Eastern Time (5:30 Pacific) on ABC. Visit the official Oscar website 
here
 and get your own ballot! If you want even more fun with year-end film reviews, be sure to check out Luke Bonanno's 
Top 100 Films of the Half-Decade
 at DVDizzy.com.
---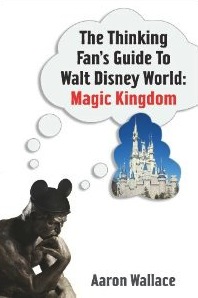 For more of Aaron's commentary, be sure to check out The Thinking Fan's Guide to Walt Disney World: Magic Kingdom — available in bookstores and on iBooks, Kindle, and Nook.
Other Recent Articles: The 30 Best Songs of 2014 | Let's Move to Disney World Review | Maleficent Review | Saving Mr. Banks Review | Pixar: Ranked & Reviewed
Podcasts: What's It Like to Live in Disney World?  | Disney Music Hall of Fame | Avatarland