Click a column below to sort by that category.



* Note: Star ratings are assigned based on the merits of the title itself and, when relevant, its home video presentation.
DVDizzy.com is in the process of converting star ratings from a 5 point scale to a 10 point scale. Thanks for your patience.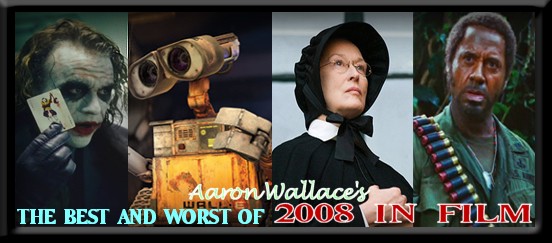 ---

---


---

---

DVD Movie & TV Reviews
"Ellen": The Complete Season Five (A&E)
CD Music Reviews
Radio Disney Jams 10 (CD+DVD)
They Might Be Giants - Here Come the 123s
Miley Cyrus - Disney's Karaoke Series: Miley Cyrus
Camp Rock: Soundtrack
Disneymania 6
Ralph's World - Rhyming Circus
Country Sings Disney



Other Articles
The Best (and Worst) of 2009 in Film
The Best (and Worst) of 2010 in Film
Mosaic: Pieces of My Life So Far - Amy Grant (Book Review)




Home • About • Articles by Aaron • Links • RSS Feed • Forum • How to Download • Contact

Updated 7/25/11
"Zip-A-Dee-Doo-Pod" is an independent and unofficial podcast. Neither "Zip-A-Dee-Doo-Pod", www.aaronwallaceonline.com, nor www.aaronspod.com are authorized by or affiliated with The Walt Disney Company. All original text and content copyright Aaron Wallace and aaronwallaceonline.com, 2011. Unauthorized reproduction prohibited.