By Aaron Wallace
There may be nothing I love more than Christmas music. I've been collecting holiday albums since the cassette era (I've since moved on to… vinyl… weird), and have amassed hundreds of them — the greats, the okays, and the musn't-admit-to-ownings. Below, I share some favorites with you and explain why they made the list. See if you agree (and let me know either way!).
---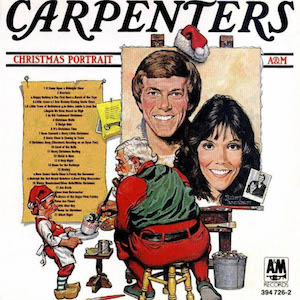 26. Carpenters – Christmas Portrait
Christmas Portrait is almost TOO much. This veritable schmaltz waltz never hints at anything other than the straightforward and suburban. I'm not sure if the original vinyls were pressed so much as baked alongside actual cookies in a studio oven. Karen Carpenter's voice was always a little too comfortable, too traditional — like a store-bought vanilla milkshake — and yet I'm unfailingly impressed by her pitch-perfect delivery and the considerable range she shows for a contralto.
Syrupy as it is, I think there's room for an album like this in an essential Christmas music library — a need for it, even. On Christmas Portrait, traditional carols sound like they've just been invented. The Carpenters were clearly setting out to do right by Christmas, and right they did. These are the gold-standard interpretations from which all other, superior versions deviate.
An overture, several instrumental/choral numbers, and a handful of originals make the album feel like a proper program. It's undeniably well produced and executed. Just wash it down with some Bob Dylan or something.
Note: The original album is nearly impossible to find on its own in stores these days. Most pressings are a "special edition" that actually scraps some of these songs and replaces them with tracks from Richard's inferior, post-Karen follow-up (which includes a lot of her studio recordings from the cutting room floor). If you get the group's Christmas Collection, you'll have both albums — remastered but with their original track listings — which might be your best bet. 
Best Original Track: "Merry Christmas Darling"
Best Covers: "The Christmas Waltz" and "Sleigh Ride"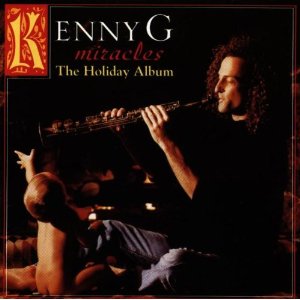 25. Kenny G – Miracles: The Holiday Album
Somewhere along the way, Kenny G became kind of a joke. That probably has more to do with his fans or his hair than his music, but that Outkast cover can't have helped. Let's transport ourselves, however, to a time when man-perms were en vogue and G's smooth sax-jazz was a mainstream crowd's Yanni. The year was 1994 and Miracles was literally the only thing anyone listened to for six weeks. It topped the charts, sold millions in mere months, and took its place as unquestionably the decade's second-best album with a naked baby on the cover.
It's rated Kenny G for sentimentality, but the holiday comes with a license for that. Let's embrace it. These grooves are good.
Best Track: "Silver Bells"
24. Michael Bublé – Christmas
A Michael Bublé Christmas album is so obvious that it's almost shocking we didn't get one until 2011 (there was an '03 EP, but it was universally disappointing). As the lone living King Crooner, expectations were naturally high for Bublé's entry into a genre so closely correlated with classic swing.
He steps up to the plate with confidence, wrapping the season's standards in plush arrangements and smooth, steady vocals. Sometimes too smooth. There are missteps — see his awkward #nohomo version of "Santa Baby," for instance — but far more surprises and successes. He transforms Mariah's "All I Want for Christmas Is You" and hits a home run with the only original, "Cold December Night."
Best Solo Tracks: "Santa Claus Is Coming to Town," "Blue Christmas"
Best Collaborations: "White Christmas" (with Shania Twain), "Jingle Bells" (with The Puppini Sisters)
23. Cee Lo Green – Cee Lo's Magic Moment
It's the last album you'd ever expect to take seriously — just look at that cover — but Green's merry melange is as rich and eclectic as it is ponies-pulling-porsches extravagant. The "Voice" icon's trademark weirdness works as a jolly complement to the holidays (note the distinction between his organic bizarreness and Lady Gaga's manufactured brand of mainstream-masquerading-as-odd). Who else would partner with The Muppets on one track and then recite three minutes of The Grinch on another?
If you can get past the irony of heralding the holiday with a guy whose biggest hit starts with the F-word, Magic Moment is a refreshingly vibe-y and dynamic addition to any Christmas library gone stale.
Best Original Track: "All I Need is Love" (featuring The Muppets)
Best Cover: Joni Mitchell's "River"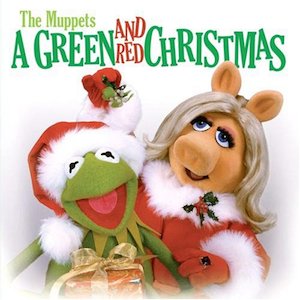 22. The Muppets – A Green and Red Christmas
….Speaking of The Muppets, some of their strongest Christmas cuts are found elsewhere — namely, the Muppet Christmas Carol soundtrack and their beloved Christmas Together with John Denver (not to mention A Muppet Family Christmas, for which a soundtrack has tragically never been released). But their best beginning-to-end holiday album is this all-original 2006 recording… their first full, non-soundtrack set in more than a decade.
Whereas Christmas Together looks to a celebrity for the heavy lifting, Green and Red is performed by The Muppets and nobody else. Bumbling and ridiculous but entirely sincere, these are the earnest buffoons we fell in love with. The album makes absolutely no effort to make them "relevant" — no hip hop, no pop-culture chides, no Lady Gaga. Just a full-hearted, open-armed embrace of what makes these characters so Muppetational.
The A-list Muppets take one turn each in the spotlight, with Piggy and Kermit picking up a few extras. The latter's genuinely tender "Have Yourself a Merry Little Christmas" calls "Rainbow Connection" to mind. I could do without Pepe's "Merry Christmas Baby," but the record otherwise plays out like the old-fashioned holiday special these characters deserve.

Best Original Tracks: "The Christmas Queen" and "A Red and Green Christmas"
Best Covers: "Santa Baby" and "Have Yourself a Merry Little Christmas"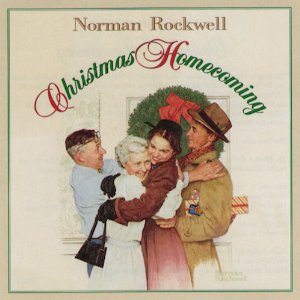 21. The Regency Singers & Orchestra – Norman Rockwell: Christmas Homecoming 

You've probably never heard of this album, which I guess would make it my obligatory hipster pick if it were even remotely hipster. Instead, this catchy choral collection is as bread-and-butter, fa-la-la-la-la, white-people-wish-list traditional as it gets. Grandparents wrap their gifts to it. Christmas sweaters have undoubtedly been knit to it. Customers who bought it also bought EVERYTHING by Michael Bolton.
But it's SO good. 
I found this album in a Lowe's hardware store when I was about twelve years old. I doubt it's been carried anywhere else since then (the handful of Google results suggest it's long out of print, though used copies are available for pennies at Amazon)*, but that won't keep me from giving it its due. Supposedly inspired by Norman Rockwell's iconic holiday imagery, the elusive Regency Singers come at Christmas with more enthusiasm than a just-redeemed Ebenezer Scrooge. Seriously, these people love to carol, whoever they are. And when they come a-caroling, they come hard. You know what? God bless them for it. God bless them, every one.
* DON'T WORRY GUYS, IT'S ONLINE
Best Tracks: "Deck the Halls, "Jingle Bells," and "Sing We Now of Christmas" (also: all of them)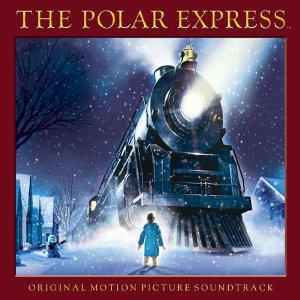 20. Various Artists – The Polar Express: Original Motion Picture Soundtrack
Hesitant as I am to include an album with more than one song by Tom Hanks, Polar Express is among the strongest seasonal compilations available. Classic crooners Crosby and Sinatra pair well with Alan Silvestri's wondrously transportive score, while contemporary offerings from the likes of Josh Groban and Steven Tyler emerge as much more than filler.
Silvestri's first track is called "The Spirit of the Season," and setting aside whatever qualms I might have with the film itself, the album is very much imbued with that, indeed.
Best Original Track: "Believe" by Josh Groban
Best Catalog Track: "Here Comes Santa Claus" by Bing Crosby & The Andrews Sisters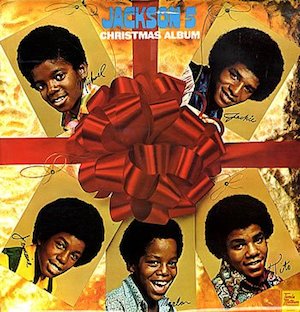 19. The Jackson 5 – Jackson 5 Christmas Album
As with every other Jackson 5 album, this one's at its strongest when young Michael is in the lead (about half the time). Though he sounds nothing like the equally gifted vocalist he would grow up to be, the 12-year-old's soaring, soulful, and literally flawless voice is simply astounding on tracks like "The Little Drummer Boy" and "Santa Claus Is Coming to Town." He even holds his own with Stevie Wonder on the latter's then-still-new "Someday at Christmas."
It's a shame that grown-up Michael never had a chance to record a Christmas song. Then again, maybe it's unlikely he would have — he was raised a Jehovah's Witness (they don't celebrate, which makes this whole album ironic) and then wavered between Christianity and Islam as an adult. And it might not have jelled with his King of Pop-era flair for new jack swing. Of course, we'll never really know… but at least his childhood stamp on the holiday is an enduring one.
Best Original Song: "Give Love on Christmas Day"
Best Covers: "I Saw Mommy Kissing Santa Claus" and "Santa Claus Is Coming to Town"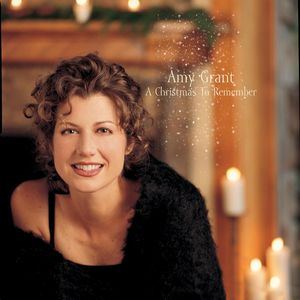 18. Amy Grant – A Christmas to Remember
Unlike Grant's earlier major-label Christmas projects, this one focuses primarily on little-known covers and wholly original tracks. The title cut, a festive and incredibly catchy pop song, still garners frequent airplay today. The rest of the album is decidedly more demure, trading the symphonic grandeur of her previous holiday effort for ballads and an elegant taste of ensemble-chorused jazz.
As with each of Grant's seasonal outings, Remember includes a pair of instrumental tracks. One of those, "Highland Cathedral" (a Scottish anthem for the Highland Games), works remarkably well as a triumphant ode to the holy birth. On the vocal side of things, "Welcome to Our World" contains some of the most arresting lyrics written yet in tribute to the same. In all, it's an album unlike any other Grant has recorded, but true to its name, one to remember.
Best Tracks: "A Christmas to Remember" and "Welcome to Our World"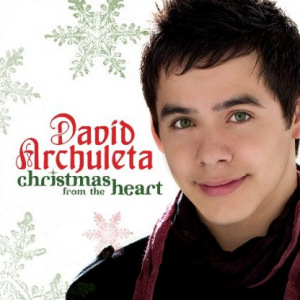 17. David Archuleta – Christmas from the Heart
David Archuleta's voice is incredible. Incredible. And on this, his sophomore project, the "American Idol" runner-up's patently textured tone is on rich, rangy, melismatic display. Largely dispensing with the radio-foraging pop that defined his record debut, Christmas from the Heart opts for luscious orchestration and a timeless approach to the holiday's standards instead.
There's only one original here (and even it samples favorites from the past), but Archuleta digs deep into the Christmas catalog to find less-recorded songs like "Riu Riu Chiu" and "Pat-A-Pan." Between those and others, the ethnically ambiguous songster breaks into a total of four languages — English, Spanish, French, and Latin — each sounding as native to his tongue as the next. It's a beautiful, tastefully arranged, masterfully performed record that I can't recommend strongly enough.
Best Tracks: "Angels We Have Heard on High" and "Pat-A-Pan"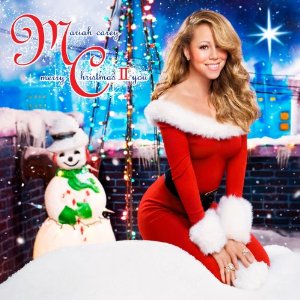 16. Mariah Carey – Merry Christmas II You
With 1997's Butterfly, Mariah Carey embarked on a stylistic departure from the big and belting pop sound that made her famous, opting instead for high-pitched whispers and a lot of R&B. Eight years later, The Emancipation of Mimi hinted that the old Mariah wasn't gone for good, but while that record-breaking album was hailed as her comeback, it wasn't until Merry Christmas II You that I really believed Carey could still sing like she did on "Vision on Love."
II You isn't as strong as her first Merry Christmas, but Carey hasn't forgotten how to do it up for the holidays. As if decorating her house, she takes the hip-hop off the shelf and pulls out real instruments and all five of her octaves instead. It's airier than it would have been in the early '90s, but a Carey Christmas is nevertheless a soulful and reverent one.
Best Original Tracks: "One Child" and "Oh Santa!"
Best Covers: "Charlie Brown Christmas" and "Here Comes Santa Claus (Right Down Santa Claus Lane) / Housetop Celebration"
Best Collaboration: "O Come All Ye Faithful / Hallelujah Chorus" with Patricia Carey, Mariah's opera-singin' mom
Best I-Still-Got-It Track: "O Holy Night" (Live)
15. Dolly Parton – Home for Christmas
When it comes to Christmas music, Dolly Parton is best remembered for her 1984 duet album with Kenny Rogers rather than her TV specials or her holiday films. But as awesome as A Smoky Mountain Christmas and Unlikely Angel are, it's this — her one and only solo Christmas record — that takes the cake. She opens with an authentic-sounding church recording in which a horribly out-of-tune hillbilly choir sings "The First Noel." Dolly quickly drowns them out with a studio cut, but it's that personal, homegrown Tennessee touch (which returns later) that makes this album feel so special. 

There are three standout tracks that could each earn Home for Christmas a spot on its own: "The Little Drummer Boy," "We Three Kings," and "Go Tell It on the Mountain." The lattermost is a full-blown revival. Dolly joins a black gospel choir, and they run up that mountain together, saving souls along the way with growling, wailing, modulation, and some of her best singing to date. It looks like this. Amazing.
Best Track: "Go Tell It on the Mountain"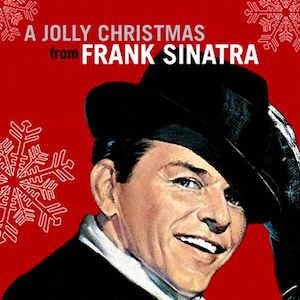 14. Frank Sinatra – A Jolly Christmas from Frank Sinatra
A Jolly Christmas represents a very bright time in Sinatra's career — maybe the brightest. He was riding high on a resurgence, having released some of his best songs while still at Capitol Records in the last couple of years, and his voice and phrasing were at their finest.
Happily, his first holiday record beams just as brightly. First and foremost a vocalist, Sinatra's singing is clearly the star here. But joining him are plentiful, resplendent backup singers and instrumentation that bounces from perky to plush, making this a clean and classy suite that holds up well today. If there's a criticism to be made, it's that the tempo lags a little (sadly, Sinatra's best Christmas recording — 1950's "Let It Snow" — isn't here to liven up the latter half), but each track is so beautiful that it's hard to mind.
Best Original Track: "Mistletoe and Holly"
Best Cover: "Jingle Bells"